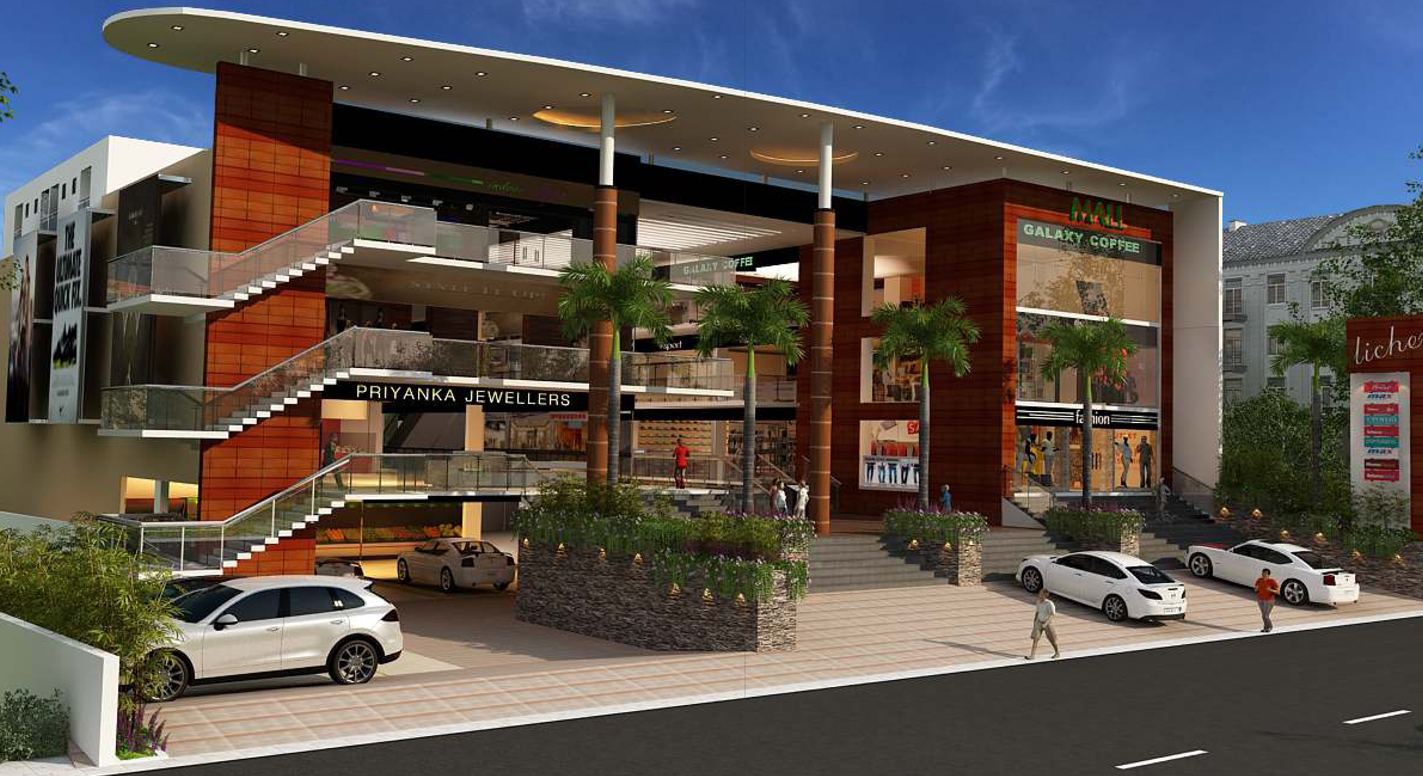 The age old town of Tripunithura takes you back to the ages of the Kings and the Queens. And to date, nowhere compares to this place, the twenty first century leader for business, retail, arts and culture.

In the midst of one of the oldest cultural quarter, K - Mall takes centre stage in a creative urban space showcasing the best in food, drink, entertainment and art. Enjoy a meal, take in a performance or simply soak up the atmosphere. The slender 4 floor commercial tower is a fusion of contemporary architecture and sophisticated design exhibiting graceful lines and a seamless exterior finish. Environmental sustainability is a major factor in design of the K - Mall. K – Mall adheres closely to our aspiration to make Tripunithura a green city.

In an area once renowned for its rich cultural heritage, Lichen is being re-born as one of the most exciting builders. K – Mall, a new chapter in the story of Lichen is coming alive with over 140,000 sq ft of office space and shops – all set in wqw sqft of landscaped grounds. K - Mall collection has been created to be the finest entertainment mall in the city of Cochin. For those who demand the best of Tripunithura, K - Mall is set to give people access to one of the greatest cultural center all that it has to offer.